Thanks to Faz of Living Like a Parisienne for nominating me for the Liebster Award!
I've actually never read the rules or intro portion of anyone's Liebster Award posts, I'm actually terrible about that. I'm that person that always skips the game tutorial and then spends ten minutes trying to figure out how to run. From what I understand, it's like a blogger tag to spotlight smaller bloggers. Cool, cool!
Rules
1.) Post 11 facts about yourself.
2.) Answer the 11 questions from your nominator.
3.) Make up 11 different questions and tag 11 other bloggers!
I may cheat on that last step but we'll come back to that.
Facts About Me
1.) I'm an only child and yes, I definitely have only child syndrome.
2.) I've lived in 5 states and 7 cities.
3.) I'm Mexican-American and proud.
4.) I've always wanted to be a dancer but as the one year of dance classes revealed, I've very poorly coordinated.
5.) Everything about me is messy. My room, my desk, my handwriting, my hair, my life….
6.) I have permanent scarring on my knees from falling down so much as a kid.
7.) My favorite style of painting is Pre-Raphaelite.
8.) I've been obsessed with the moon from a very young age because my name literally means moon.
9.) 90% of the music I listen to is by female artists.
10.) My favorite scents are peach, lavender, and fresh rain.
11.) When I was 9, I made my parents buy me language learning software so I could learn French because I was obsessed with France. I took 4 years of French in high school and I still cannot speak French fluently. #JeNeSaisRien
That took me way too long to write out. You know when teachers or bosses ask you to introduce yourself and every interesting fact about yourself goes flying right out of your brain? Yeah.
Faz's Questions
1.) What do you like most about your blog?
I really like the diary format I've chosen, it feels more familiar and less uprightly professional.
2.) How do you like to spend a Monday morning?
I've never understood the hatred behind Monday mornings, I don't think I do anything special.
3.) Is there something that never fails to brighten your mood?
Chocolate and playing The Sims.
4.) If you could pick one fictional person to be your best friend, who would you choose?
Sabrina Spellman! 🎇
5.) Where do you see your blog in five years' time?
With a much better design. I don't know anything about coding so I still just have a standard, not personalized theme.
6.) Which is your favorite social media platform?
In my personal life, I'd probably say Snapchat because I love seeing little tidbits of my friend's lives. Otherwise, it's definitely Twitter. The blogging community is so supportive and friendly on Twitter.
7.) Do you prefer vacations where you can relax, or vacations filled with activities?
I haven't really been on many but probably a mix of both.
8.) What's your favorite opening line of a book?
I don't think I have one, so here's my favorite quote instead.
"But then, in the eyes all of them look like they had no age and knew everything in the world, anyhow." –As I Lay Dying, William Faulkner
9.) Coca Cola or Pepsi?
Coke! I'm such a Coke girl.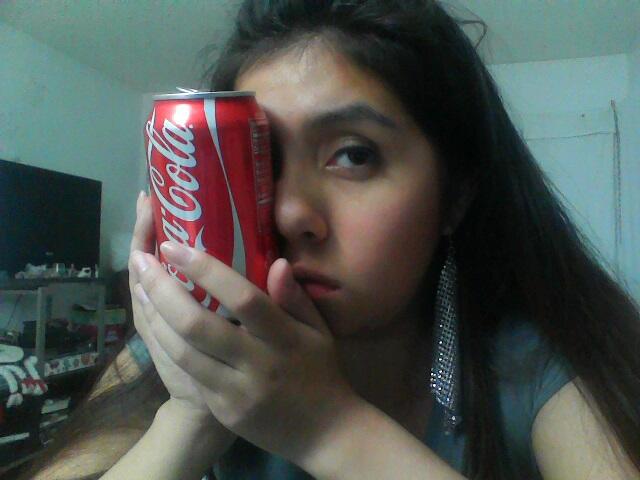 10.) Has your blogging style changed since you first started out?
Eh? I just started so I don't think I have a set style yet.
11.) Do you believe in horoscopes?
Yes!! I'm a Capricorn-Aquarius cusp with a Sagittarius moon.
My Questions
 1.) Where do you like to write?
2.) What's your unattainable, perfect world, dream job?
3.) What's the strangest thing your body can do?
4.) What's your favorite childhood memory?
5.) Do you believe in ghosts or aliens?
6.) What are you most proud of?
7.) What's your favorite song lyrics?
8.) How long have you been on the internet?
9.) What's are you always doodling on random scraps of paper?
10.) Is there something specific you do to your appearance every day? (ex: I always wear winged liner, some people only wear their hair in ponytails).
11.) When was the first time you realized you had a passion for something?
~
New blogs I've been into lately:
Grow Change Accept | Young at Heart Books | The Thrifty Chic Girl | The Restless Times | An Ocean Glimmer | Steph's World
So since I am super late with finally posting this, most of the new blogs I follow have already done this tag! I swear this tag is always spreading like wildfire. Anyway, if you're reading this and would like an excuse to talk about yourself (I know I always do), feel free to take my questions and answer them! Let me know if you do so I can check them out and follow some fresh blogs!